Reaping as One Sows: Brexit Edition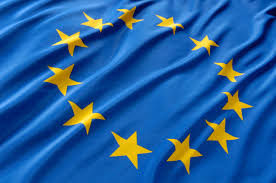 Some polls are now showing majorities for Britain exiting the EU.
That this is surprising to many is surprising to me. The status quo has been failing the majority of British for going on 40 years now.
The EU is part of the status quo. A lot of people will vote against it.
The jobs have rushed in London and London is unaffordable, because the government refuses to create and enforce laws against absentee owners who neither live in nor rent their property. The financial collapse saw the banks made whole and the people slaughtered. Good jobs have been gushing out of England for two generations now.
Once more: Repeated failure causes people to despise whoever they consider to have been in charge during the repeated failures. Britain has been part of the EU for a long time.
This same dynamic is working for Trump and it worked for Sanders. It is why Corbyn is now Labour leader and not some Blairite, "New Labour" sort.
These are the early spasms. If things keep getting worse (and they will), there will be spasms of real violence.
I have no sympathy left for all this. Too many people on all sides failed and failed and failed. Too many people wanted to believe in absolute bullshit: "We can all pay less taxes and be greedy bastards and get rid of regulation and send our industry overseas and it will all work out wonderfully because the market fairy will always ensure we live in the best of all worlds."
You have exactly what you or someone else fought for you to have. Nothing more. Your lords and masters cut deals with proles only when they have no choice. Cameron and Blairite Labour types want you to live a life of complete misery, because they believe you are useless wastes of space who are lazy and are the reason why Britain is in decline.
It's all on the proles; it certainly isn't on the people who have led Britain for the past 40 years, because they know they are the bestest, and brightest, and the hardest working, so it sure as hell couldn't be them.
You are walking meat-sacks with no intrinsic worth to your masters. They will give you as little as they can get away with, and your suffering, or your death, means nothing to them. To look at how pathetic and worthless you are simply reinforces their knowledge of how wonderful they are.
These people regard you as their meat, if they think of you at all. You should think of them in the same way. Any MP or CEO or executive who has repeatedly worked against you is your enemy. And that is almost all of them.
Most politicians aren't your friends. Their job is to fleece you for corporate masters. There are rare exceptions, like Corbyn, but they are exceptions and you can tell them in part by the relentless hatred the rest of the master class has for them. Men like Corbyn (and FDR in the day) are traitors to their own people, and they are treated like traitors.
So Brits may well leave the EU. Doubtless they will be punished, because leaving neo-liberal organizations must be met with pain, or other people might do the same. International organizations like the EU, IMF, and WTO are how the elites make sure that neo-liberalism continues, because their rules make it impossible to run non-neo-liberal economies.
A lot of this is ugly, of course. Because the left won't lead, the front men are right-wing nativists and racists, who at least have the guts to fight.
In a sense, this is hopeful. Almost the entire establishment is for staying in the EU and a lot of British have just tuned them out. Not listening to the master-class's lies is the fist step in being free.
So, I am not running around scared of Brexit. I don't much care whether Britain stays or leaves. That puts me on the outside of the cultural left's consensus, but so be it. Leaving the EU will make things worse for Britain, but it will also free Corbyn to do what is necessary if he wins. We will see how it plays out.