The Lies at the Heart of Our Dying Order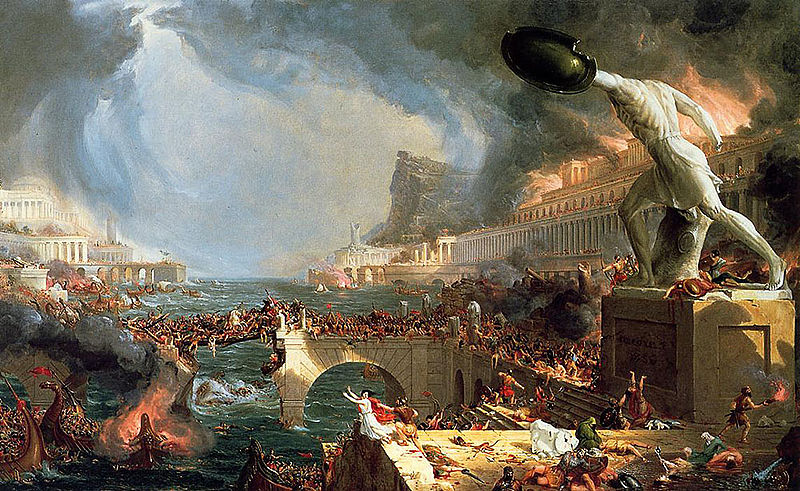 One should understand why people have lost trust in experts, the media, and politicians.
It is not difficult, it is the same reason people lost faith in Soviet Communism: Promises were made that turned out to be lies, those promises were not kept.
Soviet Communism was supposed to lead to a cornucopia and a withering away of the state. Instead it lead to a police state and a huge drought of consumer goods, and often enough, even food. Communism failed to meet its core promises.
The world order we live in was born in 1979 or 1980, with Thatcher and Reagan. It made a few core promises:
If the rich have more money, they will create more jobs.
Lower taxes will lead to more prosperity.
Increases in housing and stock market prices will increase prosperity for everyone.
Trade deals and globalization will make everyone better off.
The above core promises all turned out to be lies. It's that simple. For the last 40-odd years, most of the population experienced either stagnation or decline.
Understand clearly: By 1979, people had lost faith in the post-WWII order. They were willing to try something new.
That "new" order has now betrayed too many people, and it is falling. It will continue to fail. We are in the twilight of neoliberalism (a longer article on that topic is forthcoming).
This is the reason why people are going for "fake news." This is why people are willing to listen to demagogues. This is why people don't trust the press–and why should they? The press has lied to them repeatedly, it is the original fake news. This is why people don't listen when hundreds of economists say Brexit is bad–why should they? Most economists missed the housing bubble.
Neoliberalism has discredited everyone who bought in to it. Who didn't buy into it? Well, the hard left and what people are now calling the "alt-right."
So people are turning in those directions, though more to the right. Because people are ideologically and identity driven, and most are not intellectuals, what they look for are signifiers that someone is not like the people who screwed them, who lied to them for 40 years.
Trump does not talk like those people. Farrage does not talk like those people. On the left, Corbyn does not talk like those people and, to a large extent, neither did Sanders.
And so, people are turning to people who don't parse like the "typical" elite. Many of those people are also selling them a bill of goods (Trump, to a large extent), or are nasty pieces of work (Trump, Alt-Right). To a lot of people, however, that doesn't matter: They can't take the pain any more. They are assured a long decline and they will take a flyer on anyone who might shake things up.
Lying is bad policy. It may get you what you want in the short run, or even the medium run, but it destroys the very basis of your power and legitimacy. Lying is what neoliberal politicians, journalists (yes, yes they are neoliberal), and their experts have done to themselves and they destroyed both their own power and legitimacy and that of the order they supported. No one with sense trusts them: If you trust these people, you have no sense, it is definitional. I always laugh when some idiot says, "But 90 percent of economists think X is bad."
FAIL. They also missed the housing bubble. They lied or were "mistaken" about trade deals. Their opinion means nothing.
All this screaming about fake news is something I will take seriously when the New York Times, who helped sell the Iraq war based on "fake news," is listed as fake.
The current order has very little credibility left, and they are losing more and more. Look at all the poll failures: Somehow, the polls almost always get it wrong against insurgents, not for them.
No, neoliberalism is dying, and its defenders are discredited, and both things deserve to be the case. That does not mean its death-throes will be pleasant (they won't be) or that what replaces it will be better, just that it has run its course.
Those who supported it took their rewards: The top tier got filthy, stinking rich, their courtiers received good jobs and money, even as both disappeared for their victims. They will have to be satisfied with that, because posterity will be absolutely scathing to them, as it is to the generation leading up to World War I.
Lie repeatedly, fail to keep your promises, and things like Trump and Brexit will be the result. It is that simple.
---
The results of the work I do, like this article, are free, but food isn't, so if you value my work, please DONATE or SUBSCRIBE.