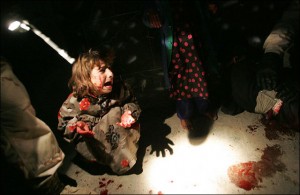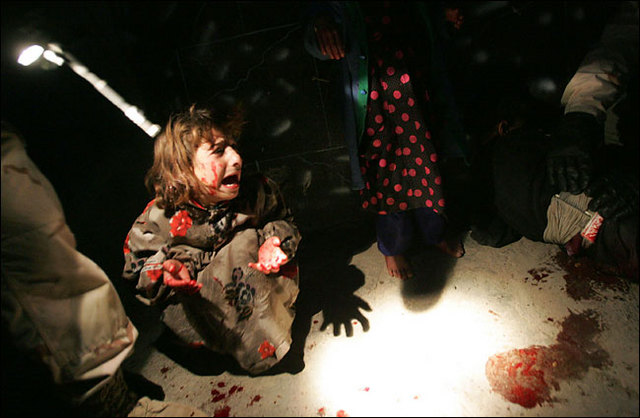 On September 11, 2001, I was at work. As the reports came in, the company set up a TV in a large room and work ground to a halt as people watched.
I turned to a friend and said, "I hope America doesn't attack the wrong country in retaliation."
He scoffed.
Assuming that Osama bin Laden was behind 9/11, it was a master stroke. Osama was the first great man of the 21st century, the man who changed the course of history in precisely the way he planned. (Remember, "great" and "good" are not synonyms. Plenty of great men and women have been monsters.)
Osama was a smart man and had spent a lot of time considering the Muslim world's situation.
He believed that the regimes he wanted to overthrow, like Egypt, survived due to the support of an enemy much further away: the US. His thesis was that US support propped up enemy societies.
The usual rule in Islam is to fight the local tyrant, but OBL argued that the US must be fought first: Only once it was defeated, or at least severely weakened, could Islam win the more local battles. He also wanted to prove that US soldiers could be defeated.
What he wanted to do was to draw US soldiers into a killing field. He figured it would be Afghanistan, and America did oblige and attack, but Afghanistan wasn't much of a quagmire in those first years.
Then, the US decided to attack Iraq, one of OBL's enemies, as Iraq was run by a secular regime. And Iraq turned out to be a complete mess.
The US walked all over the conventional army of Iraq, then was fought to a bloody loss by irregulars (and it was a loss–US troops had to pay bribes in order to leave the country without being fired upon).
And Islamic groups and revolution spread, and if the US wasn't defeated, well, all the money, men, and attention spent on Iraq did contribute to the great financial crisis, and Muslims learned that they could beat the US if they were willing to take enough pain doing it.
Osama won. He got much of what he wanted. He must have praised Allah mightily for making his enemies attack Iraq.
As for the US, the "state of emergency" declared after 9/11 is still in effect. The Patriot Act is still in effect. The Authorization to Use Military Force (AUMF) is still in effect. These are the Enabling Acts of Bush's republic–and of Obama's.
US citizens did, in fact, lose many of their freedoms and a great deal of their prosperity as a result of 9/11.
9/11 was a milder form of the Reichstag Fire. No, Bush wasn't Hitler, but he did change the nature of the US significantly–enough so that it is a recognizably different country than it was before.
Americans ratified those changes by re-electing Bush in 2004, knowing fully that he was torturing and so on.  Then came Obama.
Obama is Bush's heir. Anything one party does can be undone by the next, but Obama chose to roll back very little of Bush's republic, and in fact, he extended many of Bush's policies. He is worse on whistleblowers than Bush (far, far worse). He has performed far more drone assassinations. He has deported far more immigrants.  And he has kept all the enabling acts in place.
I make no claim that the US before 9/11 was "good," but it was better than the US after 9/11, to the great harm of very many people all around the world–including Americans themselves.
But 9/11? 9/11 was a success. It got the man who planned it about three-quarters of what he wanted.
A very great success. Too bad the US handed that success to Osama. He couldn't have made you do anything, he had to to take a gamble on you.
Osama understood the US well enough to get the US to do what he wanted. The US did not understand Osama well enough to avoid walking straight into his trap…or they had so much hubris they figured they could walk through it unharmed.
So many dead. So many maimed. So many refugees. So many economically destroyed. So many better roads not taken.
But Osama, Osama at least was happy with 9/11.
That was Bush, and the US's greatest gift to Osama, which outweighs his death a 1000/1. Men like Osama are not scared of death.
So much stupid, so much evil. But Osama was just evil, not stupid.
---
If you enjoyed this article, and want me to write more, please DONATE or SUBSCRIBE.