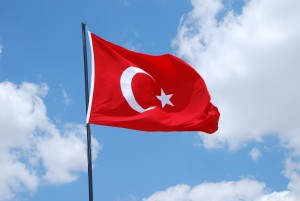 Erdogan was gleeful during the coup, and he has used it to clean house.
The number of people arrested with alleged links to the plot reached 7,543. They included more than 6,000 soldiers, 100 police officers, 755 judges and prosecutors and 650 civilians.

Earlier Monday, a senior security official told the Reuters news agency that 8,000 police officers, including those based in the capital Ankara and the biggest city Istanbul, had been removed from their posts on suspicion of links to last weekend's abortive government takeover.
It seems very unlikely to me that all these people were linked to the coup. Instead most of them were probably on lists of enemies that Erdogan already wanted to get rid of.
Turkey's remaining secular culture will now be strangled.  Erdogan wants to bring back capital punishment for those "involved" in the coup, saying his followers demand it.
The world continues to darken.  The great project for a secular Middle East, which was championed by many who lived there, appears dead and the Islam that is replacing it, with a few exceptions, tends not to be particularly humane.
This is far more important than whether Melania Trump plagiarized part of her speech, a sin which most ordinary people (contra the media) consider venial at best.
Update: the resignation of all public university Deans in Turkey has now been demanded.
---
If you enjoyed this article, and want me to write more, please DONATE or SUBSCRIBE.