Trump Pushes Hope While Clinton Pushes Fear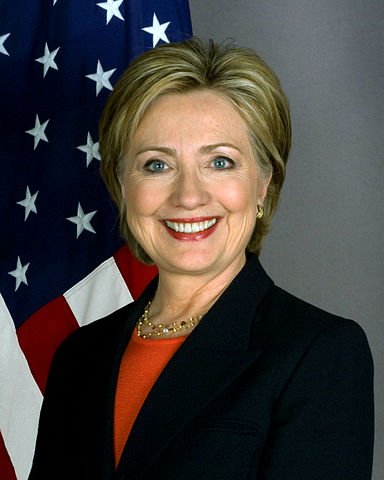 (Back to the top, given how well Trump is doing. Contrary to what many say, hope beats fear pretty often. Election open thread is below.)
I know. It's not what you've been told. Hold still, and read.
Clinton's storyline is as follows: "I will be an historic woman president and I am supremely qualified, competent, and tough. I know what can be done and most left-wing things are impossible, but I'll do what I can within the constraints of the system."
Or, as some wag put it during the primary, "No we can't." Add in: "I have ovaries" and "I'm tough," and you have Hillary's storyline.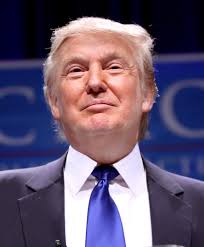 Here is Trump's: "I know the system is corrupt because I won in the corrupt system, but I'm rich and owe no one, so when I'm President I'll work for you."
Jobs: "There aren't enough good jobs because of bad trade deals and immigration. I'll re-negotiate trade deals, slap on huge tariffs, and bring America's jobs back while reducing illegal immigration with a wall."
Terrorism: "Terrorism is caused by Muslim immigrants and I'm going to stop those immigrants from coming to the US until we can figure out who the bad ones are."
Read what I'm about to say next very carefully: I am not talking about the platforms or policy proposals (which mean little anyway), I am talking about the message the candidates and their main surrogates are pushing.
These are their positive messages.
You may disagree with either message, but the simple truth is that Trump has a stronger positive message. Trump is saying: "America has problems, I can fix them, and here are my solutions."
Clinton is saying: "I'm competent and I deserve this."
Clinton's slogan says: "I'm with Her" (meaning Americans are with her).
Trump's slogan says: "Trump for America" (meaning Trump is there for America).
On positive messaging, Trump is absolutely stronger. There is no contest.
Now, let's look at negative messaging.
Negative on Trump: He's a fascist, racist, incompetent blowhard. He is (barely sub voce) Hitler reborn. (And, just recently, "a pawn of RUSSIA" who will destroy the American Empire.)
Negative on Clinton: She's a crook and a traitor and incompetent. She voted for or was for everything that has fucked up America, like Iraq and trade deals. She supports BLM and wants cops to die.
The negative message against Trump is a lot stronger than the negative messaging against Clinton. Most of my readers are probably firmly embedded in a liberal bubble, and may say, "That's not right!" but look at the actual charges. ("Fascist, Hitler, Manchurian Candidate.")
Yes, traitors should be hung, but Hitler's/Fasicsts are far worse.
This is the most negative campaign I remember in my life, bar none. Both sides are going all out, but the anti-Trump negatives are stronger, though Trump is now trying hard with the "Blue Lives Matter" message.
I want to point out something: When people are traitors or Hitler, violence is justified–especially in the case of violence against the Hitler/Fascist.
If an actual fascist was to take power in the US, the damage he could do is immense. When people hear "fascist," they think genocide, gulags, world war.
There's very little that isn't justified if someone is going to be Hitler. He must be stopped, no matter what.
If someone isn't actually Hitler/Fascist, then calling them that is very dangerous.
I don't, myself, think Trump is fascist, let alone Hitler reborn. But if he is, then virtually nothing is off the board in stopping him.
In terms of actual speeches, I judge Trump as LESS likely to start a major war, because Trump has gone out of his way to be conciliatory with Russia and Putin (a.k.a., the only other country with enough nukes to destroy the world).
As for domestic policies, Trump's more comfortable with racist rhetoric and violence than I like.
Is he Hitler reborn, though?
Summary
Trump has the stronger positive message. It isn't even close.
Clinton has the stronger negative message. It isn't even close.
Because of how much Trump is happy to use ridicule and because the media despises Trump even as they can't look away, that's not how it has been played, but it's still the case.
Trump has been hit with stronger negative messages. Fascist/Hitler/Russian stooge beats incompetent, crooked, traitor.
Oddly, if Clinton wins, assuming messages stay relatively consistent, it will be because FEAR has won. If Trump wins, it will be because HOPE has won.
I do not claim that Trump has the "better" plan. If one wants, one can draw Trump as another Reagan, with his "Morning in America" and his bullshit plan, and draw Clinton as the sensible one. (Jimmy Carter, for all his flaws, does not deserve to be compared to Clinton.)
Or one can compare to Britain leaving the EU, where the Leave campaign had the message of hope, and the Remain campaign had the "This is as good as it gets!" message.
What I do say is that Trump's message has been one that says "America has problems, I can fix them, here is my plan," and that Clinton has said, "America's fine already, I'll make some tweaks, life is about as good as it's going to get."
If Trump wins, it will be because he had a stronger positive message.
It's a weird world.
(For the record, folks, I would not vote for Trump and do not recommend doing so. I would also not vote for Clinton. I'll run through the reasoning and how to decide who to vote for in a later post. This is one of the rare elections where I recommend just voting in your self-interest.)
---
If you enjoyed this article, and want me to write more, please DONATE or SUBSCRIBE.