Review of "The Economy of Cities" by Jane Jacobs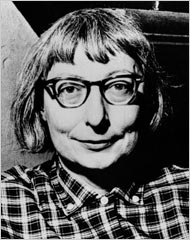 I read this book in the early nineties, along with its companion, Cities and the Wealth of Nations. It struck me then as profoundly important and still does today–perhaps more important than The Death and Life of Great American Cities, the book for which Jacobs is better known and which has become seminal for much of modern urban planning.
Jacobs was an autodidact, and quite willing to challenge the status quo thinking based on her own investigation and research, and The Economy of Cities is perhaps the most striking example of this, with Jacobs starting the book by saying that agriculture was created in cities, not in the country.
Jacobs definition of a "city" is as follows:
A settlement where much new work is added to older work and this new work multiplies and diversifies a city's division of labor OR a settlement where this process has happened in the past.
If a lot of new work is being created, a settlement is a city. If work is not being added, it is not a city–though there are cities which had this process in the past, in which it has largely stopped. Appropriately, Jacobs, publishing in 1969, spends a lot of time discussing how this process had stopped in Detroit, the results of which are now clear to see.
Jacobs observes that the countries with the most advanced cities have the most advanced agriculture, and that the productivity of agriculture, in modern times and those times about which we know, lags behind the productivity of cities. She uses Denmark as an example, which had backwards agriculture until Copenhagen began developing due to trade with London, and replacing imports by making those imports in London.
Likewise, refrigeration was developed in cities, factories started in cities and moved to the countryside, electricity started in cities, and on and on. Industries: Work, is created by cities and when it is codified enough to be vertically integrated within a single organization, it is then moved to the countryside.
Given this is the case for new work today, and in recorded history, Jacobs asks: Why do we assume it was not true for the invention of agriculture?
Archeologists in Jacobs time didn't agree, and they don't agree today, but I'm not sure they were right. A lot hinges on that definition: Settlements where a lot of new work is being added.
Still, there is some archeological evidence: As my friend Stirling Newberry once pointed out, the vast walls of stone age settlements, for example, make no sense as defensive measures. They cover too wide an area for stone age settlements to actually man them. But if you're breeding crops, they make perfect sense: You need your new species to be protected from windblown seeds.
Still, whether Jacobs is right about agriculture in specific is less important than that she is right about what cities are today and on the historical record: Places in which new work is created.
But not all cities, not forever. Like Detroit. A city starts by exporting something and importing what it needs. It then replaces those imports by making them itself. Jacobs gives many examples, from medieval Europe to Los Angeles after the war.  As it replaces imports, it creates new work along with a vast ecosystem of suppliers of services and products. It also frees up money to buy new imports, which, in turn, it can then replace.
Because new work generates out of old work, the more work you have in a settlement, the more likely it is for new work to arise. New work doesn't arise on the entirety of an old business, though, it arises on part of it. So the bra was the invention of a dressmaker who shut down her dress making business to concentrate on bras, which she had previously made one at a time and given to customers who bought dresses.
A startup business needs suppliers: It needs sources for everything it doesn't make itself. When Ford, famous for the assembly line, made cars successfully, he did it by buying all the parts from other Detroit businesses and just putting them together. Only later did Ford start making everything internally. (One of Ford's suppliers were the Dodge Brothers.)
A new business can't do everything that business requires: accountancy, sales, making every machine for manufacturing. So a city with a wide variety of work makes it possible to add new work. Cities which produce the most new work (but not the most efficient) are cities like Detroit before the success of the auto industry–full of small businesses, none of which dominate the city.
If one industry or company becomes too successful, they make a city efficient and the small suppliers die off. As examples, Jacob gives Manchester (the heart of early British textile manufacturing), Detroit, and Rochester, NY. In all three cases, a successful mono-business strangled the prerequisites for new businesses to arise. In the case of Rochester, Kodak was extraordinarily vindictive in stopping anyone from leaving the company and starting a new one.
As an aside for the modern reader, this leads to one of the reasons for Silicon Valley. Famous for its startups, often created by people who just left another company, Silicon Valley exists because California law makes non-competes illegal. If you want to be "the next Silicon Valley" and you allow non-competes, it isn't going to happen.
Which comes to the more basic point that people have to be able to start new businesses. Where they can't, for whatever reasons (water carrying slaves in Rome are one example Jacobs uses), new work can't be created. This strikes at the heart of questions of credit, of centrally planned economies vs. decentralized ones, at the massive loss of regional banks in the United States (large banks are worthless for starting new local businesses, as a rule), and so on. Jacobs has a long section on credit for new businesses, using as one of her examples, the tech boom in Boston after WWII, which was in large part the result of a single bank starting up which wound up specializing in funding such businesses.
This summary can't really do justice to the book, and it's worth your time to read. Jacobs, in this book, says she felt that the US was just beginning to slow down, which proved prescient; and in her next book, Cities and the Wealth of Natons, she declared it had happened. The archeologists may disagree with Jacobs about agriculture, but the economic macro-data is clear: The earliest you can see the US slowdown is about 1968, when she would have been writing the book, and by 1980, when her next book came out, it was clear.
Although Jacobs was writing before the internet, and before just-in-time shipping and near global supply networks, her book is interesting to read in light of these developments. Her conditions for new work creation and why cities are required, make it possible to ask: "Can those conditions now be met without living in a city?"
The answer would seem to be, "If I can order all the parts and services I need from anywhere in the world, why not?"
But…but, the fact is that the center of world manufacturing is now in a few cities in China. For example, the foremost electronics manufacturing center is Shenzen, and if you want anything made it can be made there, because, well, all the suppliers are there.
So, while the internet and global (fast) supply chains seem to suggest that perhaps cities are not as necessary as they once were, a few cities still seem to be the places where most of the new work is happening for particular industries.
This book really does need to be read along with Cities and the Wealth of Natons, it's really part one of a longer book, which sets up the macro-circumstances under which cities can keep the necessary conditions for growth. They also deal, in detail, with the effect cities have on non-city areas. That book I will review at a later date.
---
If you enjoyed this article, and want me to write more, please DONATE or SUBSCRIBE.