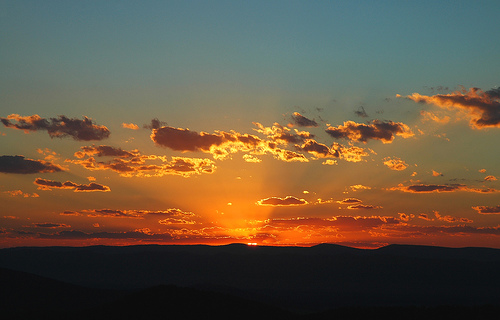 Is a simple one.
We produce enough food to feed everyone. We have enough industrial capacity for everyone to have a good life. We can even do this in ways that produce less carbon and pollution than we do now.
Because we could give everyone a decent life, because we have the capability, my dream is just that we do so, and that that be the primary goal of every government on Earth, working together.
It is a utopian goal, but I am tired. Even from rich nations like America, Canada, and Britain, tragic stories keep entering my email box: from sick people, from people without enough money because we distribute money through jobs and there aren't enough good jobs, from people who are scared and without hope–and who are often right to be without hope: Their lives are bad, and the odds are they aren't going to get better.
We have the ability to provide a good life to virtually everyone, and we don't.
I know of no greater indictment of the human species except the mass genocide we are committing of other species, but I know also that we CAN do better.
Whether we will, and if so, when? That I do not know.
---
The results of the work I do, like this article, are free, but food isn't, so if you value my work, please DONATE or SUBSCRIBE.