Maybe It Is Time to Stop Underestimating Trump?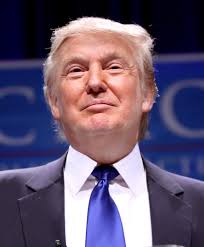 I keep seeing people talking about how stupid Trump is.
It is certainly true that Trump is not book-smart. He probably wouldn't score well on an IQ test.
But by now, it should be clear, except to functional idiots, that Trump is very good at getting what he wants.
This is a man who shits into a gold toilet. Who has slept with a succession of models. Yeah, he's a sleazy predator, but he gets what he wants.
He won the primary and the election. He won the election spending half as much money as Clinton did. Yes, she won the popular vote total; that's irrelevant. He won where he needed to win to get the Presidency.
He played the media like a maestro, getting a ton of coverage, got the subjects he wanted covered, when he wanted them covered.
People laugh at him saying he would have won the popular vote too, except for fraud, but that idea is now out there and those who want to believe it have seen it repeated in the press. Even those outlets who said it wasn't true repeated it, and Trump's followers don't trust the press.
Jared Kushner, his son-in-law, ran his paid advertising and also decided where the campaigns efforts should go. He fine-targeted ads, and he went for places Trump could win with the least money and effort.
Trump says he hires "the best." I dunno, but his daughter married someone scarily competent, and Trump had the sense to trust him, take his advice, and get out of the way and let him do his job.
Trump just convinced Carrier to keep some manufacturing jobs in the US (by bribing them with tax cuts, it seems). That sort of high profile personal intervention will be remembered, and has already said to his followers: "I'm delivering for you."
Trump is clearly a very flawed individual, with really questionable morals and ethics, but he isn't incompetent by any useful definition of the word. He may well wind up betraying his followers, certainly many of his cabinet picks are of deeply dubious individuals who favor policies which will hurt the working and middle classes.
But that doesn't make him incompetent, that makes him a politician and a sleazy, but very good, salesman.
Trump's opposition will continue getting their asses handed to them if they keep assuming that he's a boob, or that he can't take good advice. He's a very savvy operator, and the people he trusts most, Bannon and Kushner, are extraordinarily competent men who have proved their loyalty.
What Trump doesn't have is very firm policy opinions, and wonkish centrists and lefties think that makes him stupid, and that that type of stupid is the same thing as incompetent.
Trump stands a decent chance of juicing the economy even as he chops away at is remaining underpinnings through his tax cuts. If he does so, he will be re-elected.
I'd be careful betting against him.
---
If you enjoyed this article, and want me to write more, please DONATE or SUBSCRIBE.