Marine Le Pen and the Problem of Nationalist Politics in Europe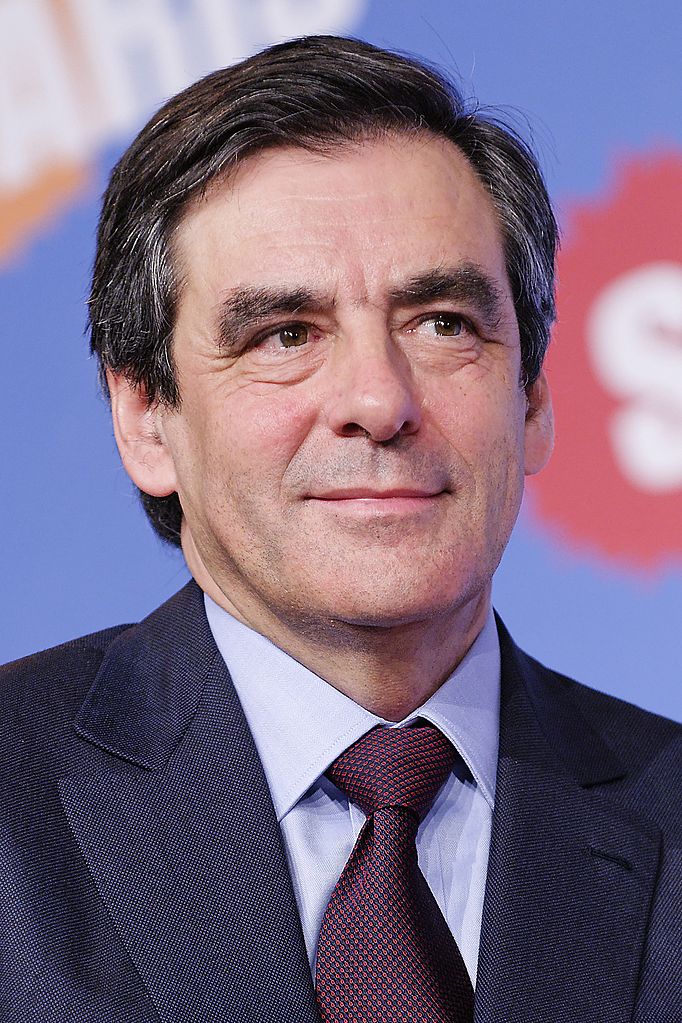 (This post is by Mandos)
Now that French politics are heating up, and France is increasingly likely to put up a Thatcherite against the Front National in the upcoming presidential elections, folks, particularly non-Europeans, might start to wonder what exactly is wrong with the Front National if the worst sort of neoliberal is representing the system. Fillon embodies the worst of Thatcherism while simultaneously embracing a reactionary cultural politics. That said, it's still likely that left-wing French voters will hold their nose and vote for him over Marine Le Pen. Americans especially, after they read the differences in what they stand for, may be aghast in incomprehension at this, because on paper, MLP is, in many relevant dimensions, better than Fillon.
The problem with the FN is not really MLP herself, and relative to their own politicians–even the left-wing ones–American left-wingers will find in MLPs own program lots to like. I find her domestic economic program and objections to the European system to be mostly in the right direction, even if I don't necessarily agree with her on how to fix the European-level issues.
The actual problem is one of political context. MLP is only the tip of an ultra-nationalist iceberg that has historically sought a confrontation with France's large Arab Muslim/North African minority whose presence is a direct result of French colonialism. FN supporters wish to direct and control the inner cultural and religious life of the minority community without concomitantly doing anything about the sources of discrimination, etc., provoking counter-reactionary tendencies in the minority community (e.g., alienated youth joining ISIS or putting on niqabs or whatever), in a cycle of escalation that could make the occasional American race riot seem like a kaffeeklatsch. Even Trumpist America just believes in more reactionary policing.
But aside from that, MLP has successfully and perhaps even genuinely practised a strategy of dédiabolisation, i.e., the adoption of what would, in other circumstances, be a mainstream left-wing program and distancing from some of the more virulent elements of her party–including the very public shunning of her own father, the party's elder statesman and nationalist ideologue.
The danger you run with movements in Europe with left-wing dirigiste economic programs and nationalist cultural politics is that they will find it hard to follow through on the former and be forced to rely on the latter. This is likely what will face an MLP presidency:
The Syriza Problem: Upon winning power, MLP will be faced with the problem that in order to implement her economic program, she will have to counteract European systems, particularly in the Eurozone. These systems have been tested against Greece, in that they are designed to punish deviants in a manner that maximizes short-term economic damage to the victim while minimizing short-term damage to or even benefiting the countries applying it (i.e. Germany). Even if there is damage done to the Eurozone as a whole by the confrontation, there's considerable willingness to accept it in the short run to preserve the system in the long run (Americans underestimate this).
The Syriza/Brexit Problem: Disengagement from Euro systems requires massive technical knowledge and specialized staffing–a fact which both the Greece and the UK have discovered. The problem is, as Greece especially discovered, the people who have this knowledge and ability are almost completely Europeanists and convinced neoliberals. Because the Brexit-UK is still very neoliberal, they may be able to get over this problem eventually, but France will not, if the purpose of leaving the EU or Eurozone is to implement an economic-nationalist policy.
Parliament: The most likely outcome in which MLP wins the presidency is still likely one in which she does not control the Parliament, meaning, she will have a confrontation with Parliament that will likely frustrate her ability to bring any of her economic program at all. This is a problem that Trump likely shares to some extent, even if the Republicans control Congress. In this way, she would be forced to rely on her movement's cultural-nationalist politics, which at the grassroots are still very reactionary.
That is the problem. What the FN says is in many ways less important than how they got there. Many left-wing French have basically no home in French politics, because they know that upon winning power, the FN will have to abandon the key elements of its economic program, while using the reactionary parts to stay in power. Think of the FN as somewhere between Syriza and (ironically) the Turkish AKP. My real-life left-wing French acquaintances believe that this condition risks leading very quickly to, effectively, civil war. Even if a crisis of this nature is eventually averted, the outcome would be a re-legitimization of the very systems in Europe alleged to be failing, a confirmation and return to the consensus of Europe.
You can think of all of this, from Greece onwards, as a stress test of the European system, and despite its economically inhumane outcomes and appearance of further instability, the system is proving resilient to nationalist attack. The loss of the UK is acceptable, as it was never properly integrated, and continental politicians believe that they can inflict sufficient cautionary pain and humiliation on the UK while removing an obstacle to further integration. It could be that Le Pen has the skills to buck the trend. It would be a huge risk.
I am starting to think that their strategy is probably correct, relative to their aims (whether their aims are good is another matter, although they genuinely believe they are). Nationalist politics as resistance to neoliberal economic ideology at the European level is certainly not a sure-fire success, and I still agree with Yanis Varoufakis' approach, which requires pan-European solidarity to confront and reform pan-European systems, as difficult as that may sound. And there's a reason why people in Europe are still afraid of the sort of cultural nationalism that the FN represents.