Mandos on Trump's Victory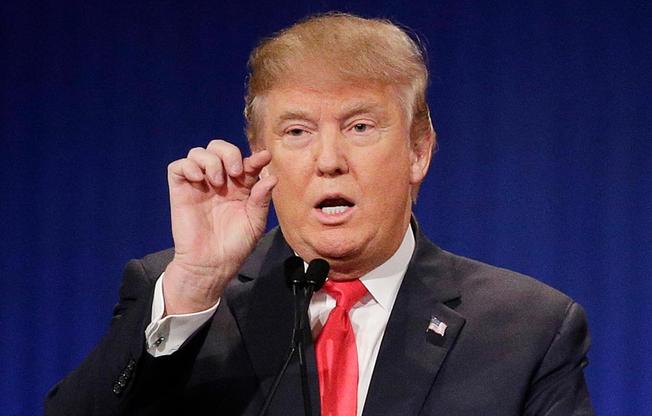 1. Even if you're getting that 1933 feeling, Trump is (probably) not Hitler.
2. I waffled on prediction, because prediction is crap. But please note that reporting a 30 percent chance of victory is not the same as 0 percent. The model used is not necessarily wrong, it's merely that, given the inputs, n percent is still n percent — i.e., possible. In general, you shouldn't "call" anything until the outcome has more than a 95 percent chance of being true, is a good rule of thumb.
3. The worst aspect of this is the validation of the alt-right narrative. That's the most Hitleriffic aspect of this. I think it's still likely that there's a lot of projection, from both sides — Trump saw them as a lever and happily used them, but whether he really believes in white nationalism is another matter. But their organization (via instrumentalization) is the most dangerous outcome of all of this. At the very least, it means that the possibility of creating cross-racial economic solidarity recedes further into the future.
4. I think that Trump is unlikely to solve the economic problems of the white working class, but if he does so, it will naturally have to be via public spending and protectionism, something that he seems inclined to do. The problem is, especially on the spending file, his own party has a large congressional delegation that has made much of their careers on the ideological rejection of public spending. If he can get around that, he has a chance at a second term. If not, not. If he breaks the current system without having an economic replacement, he will simply make the economic insecurity of his voters worse.
That, of course, is a Hitler condition — that he is forced to throw escalating "red meat" at a base whose economic demand he cannot satisfy.
5. The Supreme Court appointment issue is the worst thing to come out of this. A court that has assisted an unjust legal and social order has ensured the perpetuation of its worst elements.
6. Unlike many, I think that the email biz had not much to do with anything here. It's too pat and inside baseball an explanation. Because no one really cares. On the other hand, it serves as just the perfect excuse to deflect blame from the Clinton campaign. Also, because no one really cares.
7. The whistleblower movement, if it can be called that, de facto figureheaded by Julian Assange, is now completely and possibly perpetually discredited with left liberals everywhere, aside from the extremely narcissistic kind. It will never be forgiven for letting a rapist into the White House because of email. On the contrary, they provided the perfect conditions for left liberals to justify to themselves state secrecy among government leaders — because the breaking of state secrecy was used to hinder a feminist advance and empower white nationalism. As I said, I don't personally believe the emails had much to do with anything, and their contents and the inner meaning of the episode is going to be forgotten just like the Enron emails were — a social science curio. But the public interpretation of this is clear: WikiLeaks tried to stab American blacks, Hispanics, women, and gays in the back, and succeeded. A perfect alibi.
8. Though it's not impossible, it's unlikely that the Democrats will learn that "punishment theorists" sometimes claim a big loss would deliver them. The narrative is already being laundered into one of identity politics and emails. Because it's not entirely wrong! Particularly the former has a large grain of truth. The Clinton camp is, yes, done for. But Democrats will depend on the Trump presidency to be a disaster in order to take back the presidency in 2020.
9. See 4 for how Trump can get out of this and win 2020. And what might stop this (i.e., his own party).