Fiction We Loved as Adults
I thought it would be nice to share books we loved after leaving high school, or thereabouts. As with the previous post on childhood books, all off-topic comments will be deleted.
As before, I make no claim any of these books are "good," only that I loved them.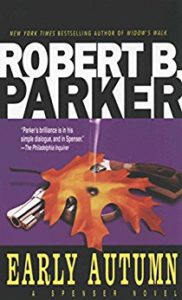 The Spenser Novels, Robert Parker
Ostensibly first person "tough guy" detective novels, these are really extended meditations on the good life: what sort of person one should be, how one should act, what's worth doing and not doing. Spenser has created the person he wants to be, and it's a person that comes with high costs.
The dialogue is good, the plots are sometimes good, the characters become old friends and cliches over the length of the series. All the books are not as good as each other. Still, they were comfort food bestsellers for years.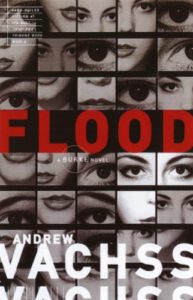 The Burke Novels, Andrew Vachss
Also first person tough guy detective novels, but very different from the Spenser novels, except for the characters pushing hard into power-fantasy territory. Burke's down and out, his obsession is catching pedophiles, and his world is nasty. I found these depressing when I read them in my early 20s, and I stopped reading them after the fifth, as my mood no longer went with them.
But they're good. And the shit world they depict is one too many people live in. Start at the beginning, with Flood.
The SPQR Novels, John Maddox Roberts
I wrote a long review of just these novels. They're fun detective stories set in the late Roman Republic. Carried a couple with me whenever I traveled for years. Highly recommended.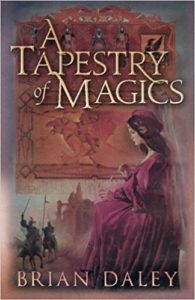 A Tapestry of Magics, Brian Daley
There is a place, which attracts pieces of other realities, ruled by an immortal king (who is almost certainly Conan), where much that is lost, be it armies, lovers, or vampires often wind up.
It is the story of Crassmor Tarrant, the ne'er do well son of a powerful family, and features three linked novellas about his life, showing his fall from his father's grace and his heroics as a nearly outcast knight errant who wants nothing to do with heroics, but only to return home safely to the woman he loves.
Crassmor is delightful: He's clever, cynical on the surface, and somewhat tired. Unlike a lot of protagonists he's not stupid about, say, the opposite sex or how the world works: He's a carouser and womanizer and gambler.
This book is a love letter–to Robin Hood, Conan, courtly knight stories, and far more besides. The author loves his world and his characters and it shines through. And it's fun.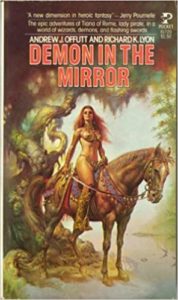 The Wizard War Series, by Andrew Offut and Richard Lyon
Offut's one of those authors who wrote a lot, and none of it worked for me, except this one series with Lyon.  The protagonist is the pirate Tiana Highrider. She's ridiculously overconfident, believes she never feels fear (but often does), very clever, and quite funny. In the first book, she and her foster father go on separate quests to find the pieces of the body of a deceased wizard so they can bring him fully back to life, at which point he will consume their souls and ignite a wizard war.
Her father, a black ex-cannibal, writes his part as letters to his daughter, and they are hilariously on point: Caranga may have adopted Tiana, but his character flaws are hers; she's his daughter.
The first book sets in motion a war between the two greatest wizards in the world: Prye and Ekron, placing Tiana naturally at the center. (There's an actual, plot-driven reason.) The second two novels aren't quite as fun, but they're still a gas. The world building is excellent, and the secondary characters exhibit the same sense of fun.
Sword and sandal in its feel, with Conan style magic (it's always bad), I've read this series over and over and loved it every time.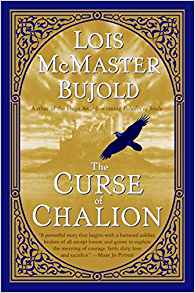 The Curse of Chalion, by Lois McMaster Bujold
Bujold has written a LOT of novels, they've almost all been bestsellers, and her longest running series is the Vorkosigan series.
I don't think Bujold has ever written a bad story, though some are definitely weaker than others (those books primarily intended as romances tend to fall flat to me, and I don't dislike romances).
But of all her books, and I love many, I love the Curse of Chalion the most.  The protagonist is a man broken by war and slavery. Once a noble commander, when we meet him he is poverty ridden, ill, and hoping only for a servant's job in the castle of an old master he once loved.
That doesn't turn out to be the case, of course. He wants only peace, but driven by love, he winds up in service to a princess at the heart of a massive power struggle in a corrupt court, whose weak king has given his power to an ambitious and ruthless man; because the family is under a great curse.
In terms of plot, this book is about the resolution of the power struggle and that curse, but what it's really about is faith and divinity and what the Gods can and can't do. Even though it's a universe where the Gods definitely exist, their powers in the world are sharply limited: They can do little to nothing without the aid of mortals, who have free will, and can shut them out.
And the curse can only be lifted by the Gods, who need the aid of a mortal.
But the price of faith is high, and the Gods, even though good, do not act as mortals would have them do. Faith requires, well, faith, as it does in our world, and this book turns out to be probably the best meditation on faith I've read, despite its fantasy setting.
Time of the Dark Trilogy, by Barbara Hambly
Hambly's another author I've loved for a long time. She's got her obsessions, like most, and her characters tend to fall into definite types. In addition to this series, The Ladies of Mandyrign is probably her best.
This series starts off as many fantasy novels once did by taking the protagonists from our world (late 1970s California) into the fantasy world, where there is a rising threat of squamous shapeshifting horrors which float on the wind and consume mind and soul of their victims.
Civilization is shattered, the protagonists cannot be sent back and they flee towards safety. One becomes a wizard, the other a warrior, both try to survive and hope to find a way to defeat the Dark, delving into the history of their previous defeat, using the skills of the female protagonist, a doctoral student in history.
This is a bunch of things: there's a couple love stories, both good; there's a meditation on what it means to be a Wizard–"you must love things for themselves before they will give themselves to  you"; there's a long story of church/state infighting and intrigue; There's a world with politics and empires and kingdoms that make sense; there's an investigation of what makes a good warrior and what makes someone willing and able to kill as a calling; there's love and hate and lust for power and curiousity and magic, and; all the good stuff.
It starts a bit rough, being Hambly's first, but roars on.
I can't recommend everything Hambly's written, not even every book set in this world, but the first three, the trilogy, are part of that set of books I've read and re-read, and carried with me on innumerable flights.
And Hambly's interesting. Her world view is interesting. If it gets a bit tiresome by book ten, well, it's one worth knowing.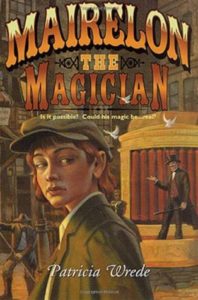 Mairelon the Magician, by Patricia Wrede
Regency England street urchin and thief Kim is hired to find out if a traveling magician has a silver bowl. The magician catches her, and offers to take her on as his apprentice.
The catch, he's a real mage, not just a stage magician.
This lovely book is escapade after escapade, bordering on farce. Both Mairelon and Kim are delightful, scrappy and lack much in the way of a sense of self-preservation, leading to endless scrapes.
The book ranges from the back streets of London to high society; a druid lodge, a Bow Street Runner and a country estate, with the protagonists plowing gleefully on.
It's also charming and touching; Mairelon is a good guy, and Kim's tough and clever. Light as angel cake, but twice as fun.
Concluding Remarks
Fiction can be about ourselves, but I enjoy it most when it's about someone who is not much like me. I've been me all my life, fiction lets me see the world as someone else, and it often lets me see world's I've never seen, whether they're fantasy worlds, science fiction worlds, historical worlds, or just parts of my world that Ian will never see.
Tell us about fiction you loved as an adult in the comments.
---
The results of the work I do, like this article, are free, but food isn't, so if you value my work, please DONATE or SUBSCRIBE.