China Thinks Strategically and We Don't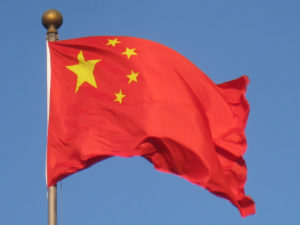 In the West, we have not lived in rich states for over two generations.
This statement will strike most readers as nonsense, and should, but it's true.
We think of ourselves as rich because we have a lot of consumer goods. Cars, electronic devices, and so on.
But the states we live in–the governments–have been poor. Their money is tied down and large projects do not get mobilized–things like the moon shots, interstate highways, and so on.
Our states are poor. Their ideology, with a few exceptions (smaller countries, all) is to let the rich get richer and have the rich spend money. So instead of NASA leading a huge space program, we have a variety of private companies like SpaceX building technology which a rich state would have created 20 years ago.
China doesn't think this way. Chinese citizens may not be as rich as the average westerner (though there are plenty of rich Chinese as every world-class city that allows foreigners to buy its real-estate has found out, much to the sorrow of its ordinary citizens), but the state is rich, and the state and the companies it controls and influences are rich.
Most of our companies are not driven by the bottom line. Rather, they are driven by how much money they can create for those who control them. This is often not the case for Chinese companies.
Case in point: The global shipping industry is in grave trouble. Who is buying up those shipping companies in trouble? China. And they're also buying up control of ports all over the world. China has majority control over many European ports, but no outsiders have majority control over any Chinese ports.
These are strategic assets. With control of shipping and ports, China is sure to be always able to move products and commodities wherever it wants, and its navy also has places to dock.
This simple strategy was understood for centuries. Countries went far out of their way to create large merchant marines, to protect ports and to retain control of them. Some assets are worth more than their market price in a slump, because everything else relies on them when things go bad. (Imagine Britain and the US without strong merchant marines in WWII.)
This is the way China thinks: They are buying up vast quantities of northern land in preparation for global warming, creating entire new waterways, deciding to build entire green cities.
China's state is rich. The Chinese companies the state considers important are rich. They can do big things because China recognizes that those big things will matter in ten or twenty or forty years.
Chinese leadership still thinks strategically, and they can afford to do so.
Whether this will continue to be the case is unclear. The next generation of Chinese leadership will draw heavily on the princelings, who have never known real adversity. The economy is still suffering from the mercantalist trap, and widespread corruption and lack of a quality ethic causes huge issues. Aquifers are being drained ferociously, and climate change will hit China hard.
But unlike most of the rest of the world, China is actually trying to tackle problems, to think decades ahead, to plan, and to do big important things.
Some of what China considers important, I don't like–for example, its expansion of a truly oppressive surveillance citizen which will include a public score for every citizen. However, this doesn't change the fact that China does big things, good, bad, or flawed, while we watch approaching catastrophes and gently hum to ourselves, then check our phones.
---
The results of the work I do, like this article, are free, but food isn't, so if you value my work, please DONATE or SUBSCRIBE.