Assassination Works Only Under Two Circumstances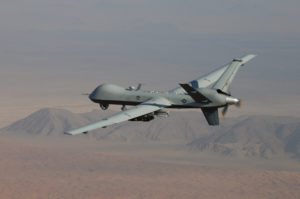 For years, decades even, the US has had a policy of assassination. Americans believe that if you kill the leaders, you kill an organization.
This is delusional. It only works when it almost isn't necessary. How many times has the US killed the #2 man of the Taliban? Did killing Osama stop Al-Qaeda? Assassinating Yamamoto in WWII was not just meaningless, it was a bad idea (he wasn't a great admiral, but he did oppose war with both the US and China.)
Assassination ONLY works when the organization is unhealthy OR when much of it doesn't agree with the current leader but is following them anyway.
In a healthy organization, someone else just steps up and leads, and they're about as good as whoever was there before. It's not that leadership doesn't matter, it's that healthy organizations create lots of people who are capable of leading. Very few leaders are actually genius leaders; most of what looks like genius is leading a good organization, and know-how. Sometimes, someone is the first person to really figure out how to lead an organization, but if they're good, they train successors, or people learn from watching them.
The second time it works is if there is a genuine disagreement in organization. Perhaps some are willing to make peace, and some aren't, and if you kill a few of the key leaders who don't want to make peace, you can get peace.
The problem with all this, however, is that it's often hard to tell who is actually a genius leader and which people actually believe in the organization. A lower ranking leader, gunning for the first spot, is often not public about disagreeing with #1, and if he is, may be lying to get followers. It's just hard to tell. As for genius: It's rare, and people are good at faking it–until crunch time. Who was America's last genius general put in real command? I am not aware of one from the last 20 years (Petraeus certainly wasn't.)
Hannibals, Caesars, and Subotais are truly, genuinely, rare. Genius political leaders are truly rare as well. And genius politicians often are terrible leaders (not the same thing). You may want them in charge.
But the bottom line is simple: A good organization produces a surfeit of good leaders who agree with the organization's mission. Decapitation only works on unhealthy organizations.
Managers in the US (the US doesn't have many leaders) lead unhealthy organizations rife with disillusionment, designed to promote time serving managers who don't take risks, who actively work to harm the rank and file of the organization, and who believe in nothing but themselves.
Such managers find it difficult to get anything done. They have to use fear, coercion, and lies to get the rank and file to follow orders, because their orders are usually both evil and against the rank and file's self interest.
They know that managing organizations is difficult from their own experience, and they think that all organizations are like that.
But organizations like the Taliban or Hezbollah (not to conflate, I don't regard Hezbollah as equivalent in many ways) actually believe in what they are doing. People join because they believe in the mission. Even large drug cartels have a belief in a mission and a winnowing of fools and poltroons that often (though not as often as belief organizations) allows them to replace leadership.
When real leadership meets real mission, people fall over themselves to join. They want to belong. They believe. They will work for virtually nothing. They will beg to be part of something bigger than them.
Most Americans have NEVER experienced this. They cannot understand it at a gut level. It is alien to them.
Assassination works only when organizations are unhealthy, and run by managers, not leaders, or during the early stages of a charismatic cult. (A healthy charismatic cult, like the early disciples of Jesus, will quickly create enough leaders to survive a decapitation strike.)
---
The results of the work I do, like this article, are free, but food isn't, so if you value my work, please DONATE or SUBSCRIBE.