Trump's Coming Confrontation with Yellen and the Federal Reserve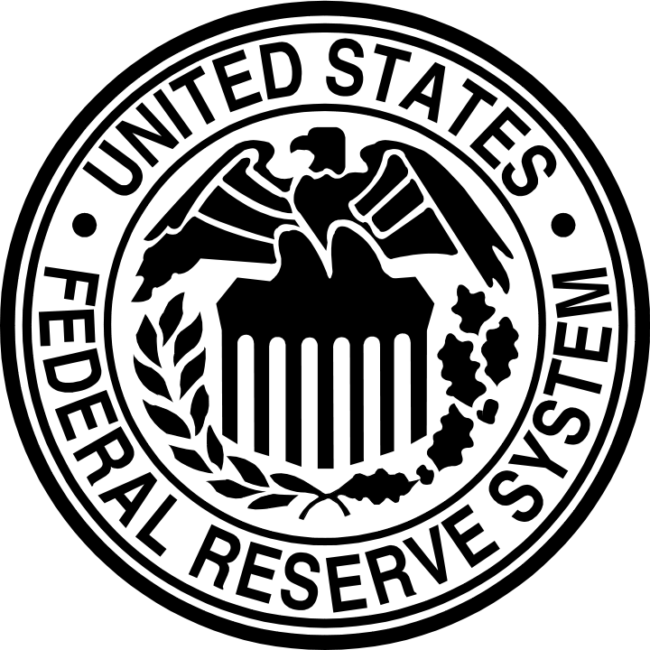 Okay, so the Federal Reserve, coincidentally, now that Trump has been elected, has decided that the economy is at full employment and they've raised rates.
The funny thing is, it's true. Sort of. The unemployment rate (u-1) is low enough to be considered "full employment." What that means is that the labor market is tight enough that, for the first time in Obama's reign, workers actually got raises in 2015.
According to the economic policy regime which has run the Federal Reserve, and the US, since Greenspan, that can't be allowed. The moment employment starts causing "wage push inflation" (wage increases faster than the general rate of inflation) it must be stopped.
Of course, out of Obama's era, there has been only one good year so far (though 2016 will probably come in as decent), and the only reason the unemployment rate has improved is because millions of Americans gave up on finding a job. As a percentage of the population, there are about as many jobs as there were at the bottom of the last recession.
There was quite a bit of growth, but it didn't make it into wages. The only way it will do so is if the labor market stays tight for years, because there are years (decades, really) to make up for almost all the gains going to the top few percent.
So, Yellen probably "should" have raised rates six months or so ago. She didn't, probably because she's Obama's appointee–the same way that Bernanke didn't when he "should" have because he was Bush's appointee, and wanted a Republican to replace Bush.
Under Barack Obama, the deficit (how much the US pays on its debt) dropped, but the debt increased by $7.917 trillion (not including the first year, which he didn't control). The deficit dropped because the Federal Reserve kept interests rates extremely low for years and years and bought up a pile of debt as well.
But the debt is higher than it has been, in relative terms, since the WWII debt splurge. And if Yellen raises rates, debt service charges will start to increase (not immediately, much of it is in longer term instruments).
More to the point, higher interest rates are meant to make sure that wages increases stop, the unemployment rate increases, and that (in effect) the economy never actually recovers from the financial crisis.
So Trump has a problem. He needs cheap money if he's to have a good economy, and Yellen is ending the cheap money era–just as he's been elected.
It's not completely a coincidence, but it's not entirely not a coincidence, and if I were Trump or his team, I'd be livid, and it looks like they are.
Worse, Trump has a big stimulus plan. It's a bad plan, but it'll still create some jobs, and Yellen has said:
"I would say at this point that fiscal policy is not obviously needed to provide stimulus to help us get back to full employment," Yellen said.
That's Fed speak for "spend the money if you want, but we'll neutralize every dollar you spend." Which, by the way, has been orthodox Fed policy since Greenspan and arguably Volcker–almost 40 years.
So, Trump (and Bannon) if they want a good economy and their stimulus to work, have a problem: Yellen and the Federal Reserve Board. And Yellen has stated she won't step down till her term ends, in 2024.
They can do two things. The first is to wait, not for Yellen, but for the terms of other Federal Reserve members, to expire. Two slots of the six (seven with Yellen) are currently empty, he can fill those. That gives him two. One, Powell, is a Republican and may be amenable; and Fischer's term expires June 2018. So by late 2018, Trump might have a Fed willing to cooperate with him–or at least not sandbag him.
BUT that's quite a while, and assumes that Powell is amenable. It gives Trump only two years to make the economy work how he needs it to work, and means his first two years will be sandbagged by the Fed. Trump's followers are not going to care what the reason is, they expect results.
The other option is hardball. Governors can be removed for cause. Trump can say they have performed badly (it's not a hard case, and people who voted Trump and many others will agree) and remove them. This can then go to the Supreme Court, which, if Trump is smart, will then be firmly in Republican hands.
I will be frank: I would absolutely do this. I would have done it as Obama to Bernanke (if Obama had actually wanted a good economy, or to have banks go under) and I would do it as Trump. For four decades, the Federal Reserve has sandbagged wages and made sure the rich got richer. This is not even in question, and the financial crisis was only the largest proof of it, not nearly the only one.
I think this is coming. The Federal Reserve bows (and Yellen has been very clear she won't) or the resisting Governors get booted.
There will be screams from Democrats and "liberals" and I will ignore most of them. As with ending the Trans-Pacific Partnership, this is the right thing to do, and it's something that should have been done decades ago. Appointed technocrats sandbagging Congress's fiscal policy and deliberately crushing wages was always evil.
Get out your popcorn, folks.
Oh, and these sort of stakes are why there is such a huge effort, abetted by the CIA (and opposed by the FBI) to make sure that Trump doesn't take office.
Like it or hate it, he's going to have to destroy much of how DC has done business for the last 40 years, and many people in power really, really don't want this.
Don't defend the Federal Reserve if you claim to care about workers, the middle class, or anyone under the top 10 percent or so. They have acted unutterably evil for decades, and if it takes another evil person to destroy their power, I'm fine with it. Frankly, the Federal Reserve should be placed under direct control of Congress with four year terms at most, and every central bank in the world should lose its "independence." They have misused that independence to do little more than make the rich richer for decades and they are profoundly anti-democratic.
It's a pity so much that has to be done will likely be done by someone like Trump, and that he'll do much of it the wrong way to support terrible policies like tax cuts, but that's what happens when the Left allows the Right to be the populist party, and chooses to be the party of bailouts and technocrats.
---
The results of the work I do, like this article, are free, but food isn't, so if you value my work, please DONATE or SUBSCRIBE.