The Black Book Of Capitalism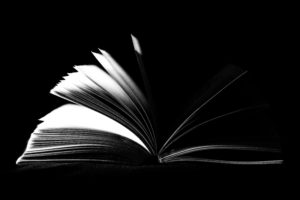 There is a famous book, the Black Book of Communism, which claims to total up all the deaths communism responsible for.
Strangely, there is no Black Book of Capitalism.
This is odd, because capitalism has been around longer than communism, has been more powerful, and has controlled more of the world, and the world was hardly a utopia before communism.
Surely one should look at what deaths can be attributed to capitalism?
Can one, for example, total up the deaths of the Opium War? It was a war fought entirely over whether Britain ought to be able to sell opium to the Chinese. The Chinese government didn't want that, but the Chinese people were happy to buy opium.
It was, in effect, a war for free trade.
What about all the colonial wars, and all the colonial famines and massacres? Oh, this is an old argument, "Is imperialism part of capitalism?"
It was certainly understood that way by many actual imperialists, and it was certainly run that way. Before Britain conquered India, India had more manufacturing capacity than Britain. The British, however, wanted Indians as customers, not competitors, and made sure to shut most of that down.
And there were certainly a lot of famines in India under the British. Is it fair to attribute those to capitalism? If it isn't, why not? A large number of the deaths in the original Black Book are deaths due to famine.
Europeans conquered other nations to obtain control over resources and markets, and they weren't shy in saying this was the case. Cotton flooded in from colonial North America, sugar from the Carribean, fur from the northern North America, ruled, in effect, by the Hudson's Bay Company for centuries just as India was ruled by the East India company.
Oh, they were government granted monopolies, to be sure, but to pretend they weren't capitalist smacks of "Russia wasn't actually communism." Britain was a capitalist country, and either what it did was capitalism or what Russia did wasn't communism when it didn't align with what Marx prescribed (in which case none of what Russia or China did was communism, because according to Marx you can't jump from agrarian to communist).
Imperialism was part of Capitalism, and was seen as such. Even after WWII, when overt imperialism was put aside, the Western powers still felt they had a right to overthrow governments, launch coups, and force specific economic policies on other nations. Those policies often included "don't subsidize food," and a lot of people starved because of them.
Let us say you want to write off imperialism as not "true capitalism." An aberration. I think you're full of it, but let's pretend.
Ok, then, what about the Great Depression? Was that not a capitalist failure?
There is no straight-faced argument which says that it wasn't. Nor am I willing to, with a straight face, pretend that World War II happens without the Great Depression.
So, how many of the deaths from World War II are attributable to capitalism's failure in the Great Depression?
"Ah," say those who love capitalism, "but we have learned since then."
If so, presumably, communism can learn from its failures.
But has capitalism learned? Are great disasters caused by the failures of markets a thing of the past?
We all know they aren't, because we all know that markets failed to handled climate change, and anyone with sense knows that climate change will cause between hundreds of millions and billions of deaths.
That's a lot of deaths in the ledger.
As I have noted before, the idea that everyone acting primarily selfishly and greedily leads to general welfare, will go down in history, should we still have historians, as one of the most unbelievably stupid ideas, and ideologies in our history. Even if you believe that "capitalism" gets credit for all the gains of the last 200 years (as opposed to democracy, or industrialization), that will be vastly outweighed by what comes after, and, perhaps, by all the deaths and suffering along the way.
All systems have their flaws. I see a great deal of capitalist triumphalism, still, without a willingness to acknowledge its failures–or even that its successes came at the cost of great human suffering and massive numbers of deaths.
In a certain sense, I think that this misses the point. People with power did what they wanted and the weak suffered. As usual. And the gains were driven mostly by improved technology: which is industrialization, not by specific ideological systems.
Still, when you make markets your main economic decision making engine, you can't then turn around and say they aren't responsible for what happens. When your foreign policy is run by economic concerns and by ideological considerations you can't say that your ideology had no effect.
By any reasonable definition, in my opinion, a Black Book of Capitalism's death toll probably far outnumbers those of The Black Book of Communism already. And once the climate change butcher's bill comes due, it won't even be close.
The fact is simple: All our decision making methods–governmental and ideological, communist, capitalist, democratic–have produced monstrous outcomes, and at most the best period for large numbers of peoples, the late 20th century, was a temporary phenomenon whose cost will be a vast reduction in welfare in the future. All we did is beggar, and kill, our grandchildren.
We, humans, cannot handle the power of industrialization, of this level of technology. We have proved it. But we had best figure out how. Perhaps the next few generations, who will not be able to ignore the dead and pretend only "the other side" killed them, will finally figure it out.
---
The results of the work I do, like this article, are free, but food isn't, so if you value my work, please DONATE or SUBSCRIBE.