Groups Only a Fool Trusts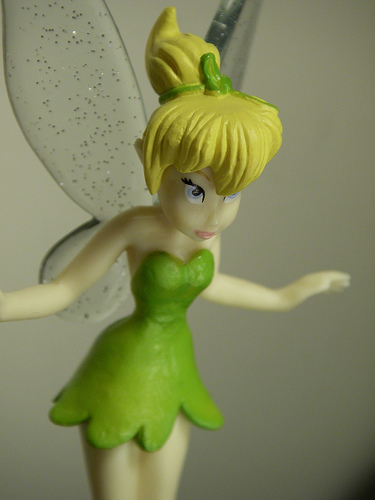 Economists: The vast majority missed the housing bubble.
Intelligence Agencies: Remember Iraq? Part of the job description is lying.
Any Army's PR: Enough said.
Life Insurance Agents: I worked back office dealing with agents. About 10 percent were looking after their clients first.
Politicians: Yes, obviously.
Stock Brokers: As the book said, "Where are the client's yachts?"
Media, in general: Most of them are owned by a few conglomerates. They do what's in the interests of those big conglomerates or their job leaves. And remember the NYT and Iraq.
Private equity or hedge funders, any senior executive in any large bank: They were all in on the fraud leading up to the financial crisis, and yes, they would do it again.
Any senior executive in any large firm: They didn't get there by being good people. Good people don't become Senior VPs.
Central Bankers: They either missed the housing and financial bubble or didn't care, then they bailed out the rich and fucked over the little people. No one will be hired for those jobs who wouldn't do it again, and again, and again.
Etc.
My friend Charles Green, who co-wrote the book, The Trusted Adviser, loved to say "I trust my dog with my life, but not my lunch."
Who you can trust depends on what you are trusting them with, and who you are. Charles can trust his dog with his life; I can't trust his dog with my life.
Central bankers are the dogs of the rich. The rich can trust bankers to save their lives, no one else can. Perhaps if you were to fall in front of one of them and injure yourself, some of them would call an ambulance for you. You can't trust them not take away your house, however, or pursue policies that crush your wages and make jobs scarce.
The point here is that just because someone is good in one part of their life, doesn't mean they're good in another part of their life. I learned this young: My father was a bastard to his family, but was respected by most of his employees for his loyalty to them.
People are not of a piece, and you need to understand what their jobs are to understand what they can be trusted with.
A politician's job is to get voters to elect them, then to do things that rich people like, because rich people reward them both before and after they leave office; while in office, rich people take care of their families, invite them to parties, give them loans, and so on and after they reward them with lucrative positions in their companies. Rich people pay most of a politician's salary: They work for them.
This is IMPORTANT. So if you want to know if a politician is one of the rare few you can trust, you need to see that they don't take the rich's money, and they don't vote with the other people who have taken the rich's money. And you can only really see that once they've been in office for awhile.
This is why I trust Corbyn. Because he doesn't take their money; he barely even accepts money from the government for office expenses AND he has a track record of voting against or for the right things when it was against his personal interest. He has integrity. He is a very rare politician.
When I used to back-office for life insurance agents, I could tell the ones whom I'd recommend because they would sell insurance, often, that earned them less commission, if it was better for their clients. That simple.
For economists, look who they work for and look at their prediction record. Did they come out against the housing bubble early, for example?  You can trust Stiglitz because he wrote a book attacking the World Bank that named names and turned other economists against him because he was concerned more about how poor people were being hurt than about what his fellow economists thought. He did something against his own interest, plus he's been right on most issues. Integrity + competence.
If you happen to have a 100 million dollars or so, then you would be justified in saying, "I trust central bankers," because they are looking out after your interests–though you might wonder if they are competent enough to do. Still, they'll do anything for you, they are your dogs: You can trust them. No one else can.
As for the rest: Never trust anyone on commission without doing extensive checks to see if they're putting their clients' interests first. If they'll take a hit in pay to do the right thing, they're trustowrthy. Remember, most of them work for firms which, whatever their "official policy," strongly discourage getting lower commissions for any reason.
Intelligence agencies. Well, if you're stupid enough or naive enough to trust an intelligence agency, I can do nothing for you. Even people who work for intelligence agencies don't trust intelligence agencies.
With respect to the media, people are extraordinarily stupid. For example, I don't trust Russia Today (RT) with respect to things that Russia cares about, but they're very good on things Russia doesn't care about. What you're looking for is a media outlet which doesn't care about the issue in question, which isn't subject to pressure on that issues, whose owner doesn't care. The US media is useful in regards to the US, of course, but it is not trustworthy.
Understand?
There are few things which will destroy you faster in life than trusting the wrong person or people, and the metrics you have for trusting individuals in your life don't work when scaled up to organizations, professionals, and so on–the people who are not your friends, or in your social circle, or who are not being dealt with as friends and members of your social circle.
The interests of these people do not align with yours, they do not identify with you, and your well-being does not concern them in any meaningful way. Figure out what their interests are, who they identify with, and who they serve, if you want to know what they'll do and whether you can trust them.
And if you're looking for the rare politician, broker, or commissioned salesman you can trust, look for the ones willing to go against their own interests–and with a track record of doing so.
---
The results of the work I do, like this article, are free, but food isn't, so if you value my work, please DONATE or SUBSCRIBE.